(Hong Kong, 30 July 2020) Following on the successful "Love Can Help" Medical Assistance Programme in 2019, the Li Ka Shing Foundation ("LKSF") announced today an additional HK$101 million in support of services for the citizens of Hong Kong.
Phase I Recap: Together with the Hospital Authority ("HA"), the medical faculties of both the University of Hong Kong ("HKU") and the Chinese University of Hong Kong ("CUHK") phase I's HK$100 million was used to offer financial assistance to patients falling outside the social security safety net and ineligible for government subsidies.
The 2019 "Love Can Help" Programme has so far subsidised 4,218 number of Percutaneous Coronary Intervention ("PCI")* procedures with the use of stent and 1,077 number of Positron Emission Tomography-Computed Tomography ("PET-CT") scans. It is estimated that a total of over 6,000 patient attendances will be benefited from the programme by the end of September this year. In addition, the new New Territories West Cluster PET-CT Centre at Tuen Mun Hospital, which is funded by LKSF, will commence service in the fourth quarter of 2020, covering a population of 1.1 million people.
How will the HK$101 million from "Love Can Help II" be allocated?
(1) HK$48 million to support HA patients
1. HK$40 million to continue funding PCI procedures and also the newly added Left Atrial Appendage Occlusion ("LAAO")* with a subsidy of HK$10,000 for each eligible case.
2. HK$8 million to fund specified medical devices for interventional procedures including Transcatheter Aortic Valve Implantation Replacement ("TAVI")*, a total of 80 cases will be supported.
* Please see supplementary notes
(2) HK$20.8 million to support a pilot initiative, LKS Career Seeding Fund for Medical graduates from HKU Li Ka Shing Faculty of Medicine.
Graduates in 2020 and 2021 will each receive a gift of HK$50,000.
(3) $10 million additional funding to support the HKSH's "Transcatheter Cardiovascular Interventions Subsidy Scheme"
In 2018, LKSF in collaboration with the Hong Kong Sanatorium & Hospital ("HKSH") established the "Transcatheter Cardiovascular Interventions Subsidy Scheme", which has so far helped 39 patients with severe aortic stenosis. LKSF will provide an additional $10 million to further support this programme. While LKSF provided financial support for the cost of the procedures, we like to thank the doctors and surgeons from HKSH for donating their time and kind concessionary billings.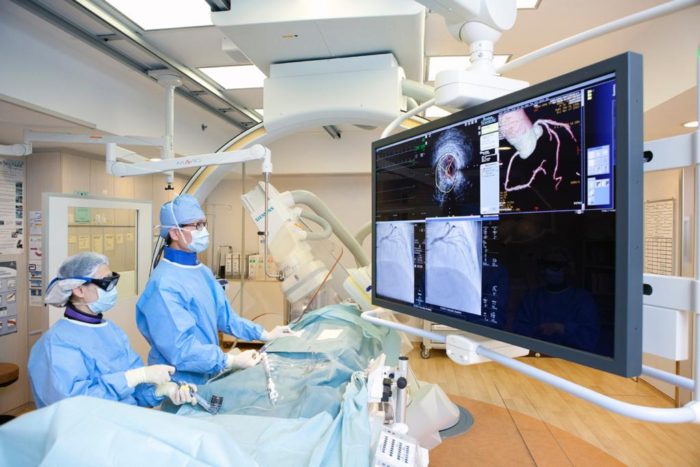 LKSF has donated a total of HK$20 million to support HKSH's "Transcatheter Cardiovascular Interventions Subsidy Scheme".
(4) "Love Can Help II" expands support to the social welfare community
We are aware that COVID-19 has posted great challenges to NGO fundings, HK$22 million will be used to support 12 non-governmental organisations providing various services to the visually impaired, mentally handicapped and physically disabled, autistic children, elderly and underprivileged families, etc:
1.Ebenezer School & Home for the Visually Impaired
2.SAHK
3.New Life Psychiatric Rehabilitation Association
4.Hong Chi Association
5.Make-A-Wish Hong Kong
6.TREATS
7.Marycove Center, Sisters of the Good Shepherd
8.Hans Andersen Club
9.Project Concern Hong Kong
10.Health In Action
11.The Centre for Spiritual Progress to Great Awakening
12.Food Angel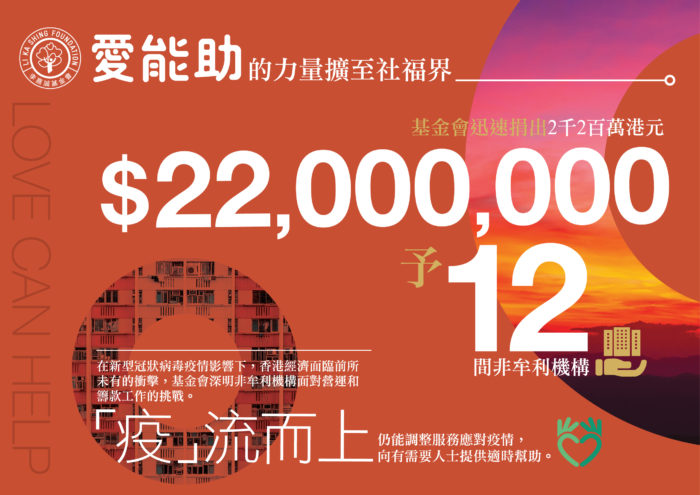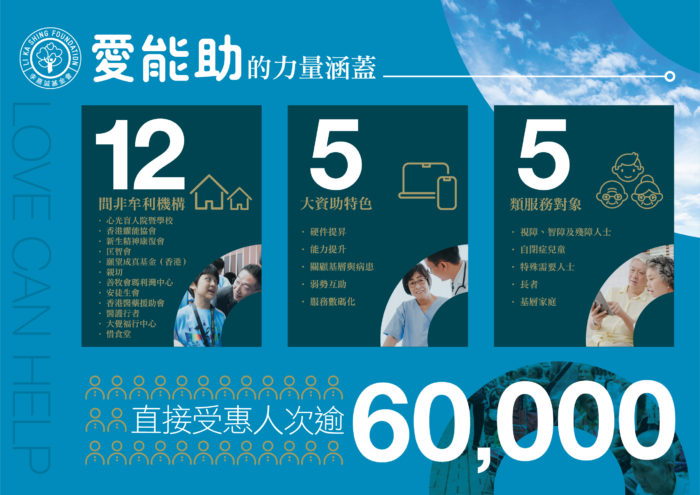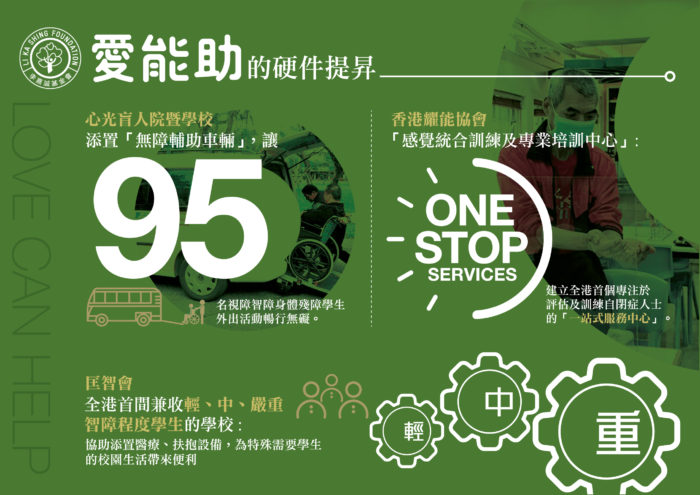 A big thank you to all healthcare professionals from Mr Li
LKSF Chairman Mr Li Ka-shing expressed his heartfelt appreciation to the great men and women medical professionals serving Hong Kong's infected and sick. "In these particularly challenging and vulnerable times, your conscientiousness and perseverance is a bright light of assurance to Hong Kong. The greatest gift of support to your effort is self-discipline. I humbly urge each and every citizen of our city to exercise so. A big thank you also to our social welfare workers who strive to maintain services under such critical circumstances. We are grateful for your dedication and your professionalism is what we all treasure," said Mr Li.
HA Chief Executive Dr Tony PS Ko thanked LKSF for launching the "Love Can Help" programme. Dr Ko said, "We are pleased to see that the successful implementation of the first phase has alleviated patients' burden, and we also welcome the second phase, which will help even more needy patients. LKSF has also spared no efforts in battling against the pandemic. As our Chairman Henry Fan said in his thank you letter to Mr Li, the medical supplies that LKSF donated to HA had been the biggest donation of such HA had ever received. Our appreciation for the time, concern and effort spent to source the stock we are shortest in supply can never be fully expressed in words."
Chief Executive Officer of Ebenezer School & Home for the Visually Impaired, Dr Alice Yuk, said, "The donation of LKSF helps the Ebenezer students to escalate to higher levels of employability, to apply what they have learnt from their training to help themselves as well as dementia elderly needing care and support."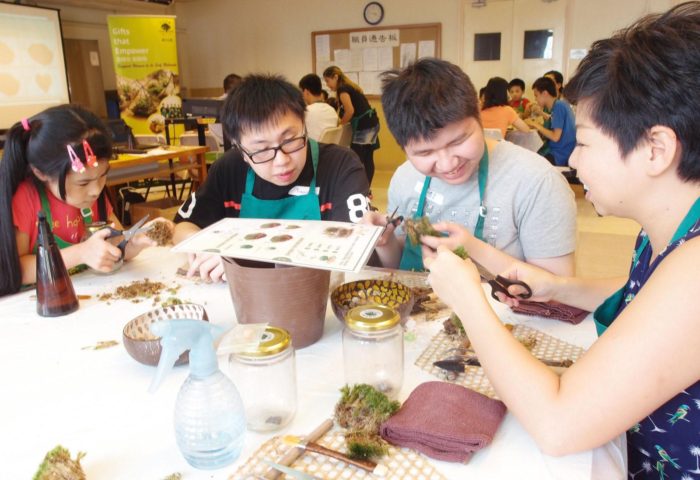 Ebenezer School & Home for the Visually Impaired, the only such school in Hong Kong, will benefit from "Love Can Help" II in the prevailing pandemic.
LKSF's effort to support the global fight against the virus
LKSF has been sourcing protection gear from around the world and funding medical research and services.
To date HK$180 million have been used to support:
1. HK$100 million to support the medical services in Wuhan;
2. Protective gears, masks and health supplements worth of HK$64 million to HA;
3. Protective gears and masks worth of HK$1.4 million to two private hospitals;
4. Masks worth of HK$1 million to private doctors via the Hong Kong Medical Association;
5. Protective gears and masks worth of HK$200,000 to two medical schools;
6. Donation of masks worth of HK$600,000 to the underprivileged community; and
7. Donation to support researches on vaccines and rapid test kits.
###
*Supplementary notes
What is PCI?
Percutaneous coronary intervention (PCI) is a procedure used to dilate and maintain patency for any narrowing of the coronary arteries (arteries supplying blood to heart muscle). This procedure is performed with the use of X-ray through percutaneous method (commonly through femoral or radial arteries).
What is LAAO?
Atrial fibrillation (AF) is the most common cardiac arrhythmia. It is associated with substantial mortality and morbidity, particularly due to fatal or disabling stroke. Oral anticoagulation (OAC) has been proven to effectively prevent thromboembolic strokes, but long-term use of OAC will increase the risk of serious bleeding. Percutaneous left atrial appendage occlusion (LAAO) is a minimally invasive therapy, which should be taken into consideration in those patients with AF with a high stroke risk and not suitable for long-term use of OAC.
What is TAVI?
Aortic stenosis (AS) is a common heart valve problem associated with heart failure and death. Surgical valve repair or replacement is recommended if AS patients begin to develop symptoms especially shortness of breath. Generally, open heart surgery is the clinically proven treatment option to relieve symptoms and prolong life. If the risk of undergoing open heart surgery is too high due to medical or anatomical reasons and considered inoperable, another treatment option will be the Transcatheter Aortic Valve Implantation (TAVI). This is a minimally invasive procedure, in which a bioprosthetic valve is inserted through a catheter and implanted within the diseased native aortic valve.