(Hong Kong, 13 July 2021) "Step by step" is a word of encouragement, but "step by step of pain" is a great torment. According to data from the Hospital Authority, patients queuing up for total knee replacement surgeries are experiencing wait times as long as three to seven years. If healthy people walk 10,000 steps a day, waiting for surgeries for three years means 10 million steps of pain for knee patients, or up to 25 million for those whose waits could be as long as seven years.
Mr Li Ka-shing, who had his knees replaced in 2007, realised how life would change with the operation, and he was pleased to learn that the "Total Knee Replacement Surgery" programme by Precious Blood Hospital (Caritas), launched last January with HK$20 million of support from the Li Ka Shing Foundation, had been so successful in its first six months – completing operations for more than 200 patients. Based in part on that success, Mr Li announced the addition of another HK$20 million, making knee replacement surgeries possible for another 260 patients.
"This is a remarkable undertaking, and my appreciation goes to the dedicated participation of Precious Blood Hospital (Caritas) medical team," said Mr Li in announcing the additional funding. "In order to help patients prepare for and receive knee surgeries, PBH needed to deploy additional staff.  More than 80 medical staff have participated thus far to enable smooth implementation of this programme.  Without them, our patients would not be able to 'stand up to knee pain,' and I am grateful for all that they're doing."
Dr Jonathan Wai Heung-on, Medical Superintendent of Precious Blood Hospital (Caritas), thanked Mr Li for his support.  "We are all encouraged and fully engaged in the programme to help more than 240 patients," he said. "And this joy is shared by every healthcare worker.  Many patients who are unable to work or need family care because of knee problems can go out on their own after a knee replacement surgery. This will not only reduce the burden on their families, but they can also return to work and rekindle the hopes of their families."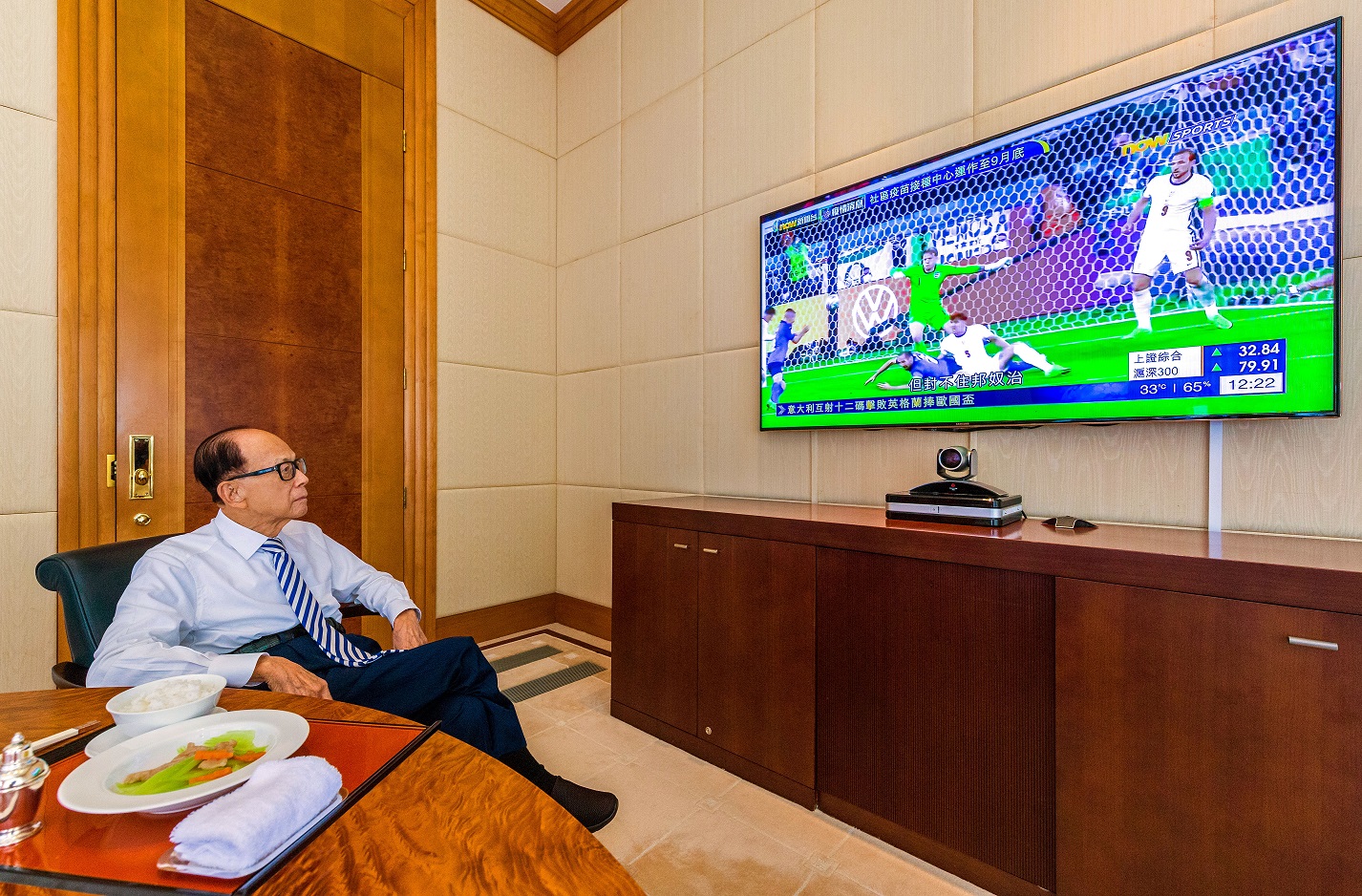 The footballers' skillful kicks and tricks at the Euro 2020 Final remind Mr Li Ka-shing of the Total Knee Replacement Surgery programme. He then urges the working team to announce as soon as possible details of the topping up of donation to HK$40 million to the programme, so as to benefit more patients.
Frequently Asked Questions:
(1)        When will the second phase of the "Total Knee Replacement" programme begin?
Application period: 19 July – 18 August 2021
(2)        What are the criteria for application?
Families with a monthly income of less than HK$80,000 and who have been waiting in public hospitals for more than three years for total knee replacement surgery. Priority is given to those in jobs and/or who are in position of being the family's breadwinner.
(3)        How to apply?
Please submit a form directly to Precious Blood Hospital (Caritas).  After an assessment by the orthopedic surgeon of the hospital, applicants will be given a 75% financial support or full assistance according to their financial situation.  For inquiries, please call 39719966, 39719921 or WhatsApp 60136754.
(4)        What is "Stand up to Knee Pain"?
The knee joint is the largest joint in human body, supporting our weight and ensuring free movement.  Replacing artificial joints made of titanium alloy or cobalt chromium can improve your life.  Knees are as precious as gold, and you don't kneel down to illness.
(5)        Why did Mr Li Ka-shing replace his knees?
When Mr Li was a child labourer, he had to carry the same weight as himself every day.  Such hard labour had already injured his knees.  And for decades after playing golf every day, he was in great pain and therefore he went to the United States in 2007 for a total knee replacement operation.
About the Li Ka Shing Foundation
The Li Ka Shing Foundation was established in 1980 with a focus on education, medical services and research initiatives.  To underscore the importance of the foundation, Mr Li described his philanthropic effort in a landmark speech entitled "My Third Son" and has apportioned one-third of his assets into the Foundation in 2006 accordingly.  To date, Mr Li has invested over HK$30 billion in projects covering education, medical services, charity and anti-poverty programmes, with about 80% of the projects in Mainland China and Hong Kong.  In his speech, Mr Li called for a paradigm shift in Asia's culture of giving, encouraging greater individual philanthropy towards social capital and sustainability to bring forth a more hopeful and promising future.