(Hong Kong, 8 January 2015) One hundred Hong Kong students and teachers head out today to Tel Aviv for the Techcacker Lab programme jointly organised by the Li Ka Shing Foundation and the Technion-Israel Institute of Technology. They were pleasantly surprised to see Mr Li Ka-shing and Consul General of Israel in Hong Kong, Mr Sagi Karni, seeing them off at Chek Lap Kok Airport.
Mr Li encouraged the students to "observe, think, have fun and take care of each other."
The Techcracker Lab programme is designed around the Hebrew word "chutzpah", which means fearless and audacious, and epitomizes the dedication, vigor, and tremendous success of the Israeli start-up community. Not only will Hong Kong students have the chance to experience the success story of the "Start-up Nation", they will also participate in the Caliber programme, which offers them a one-day crash course on Israel anti-terrorism training.
In addition, the students will also spend some time on learning survival skills and nomad living in the desert to dial up their experience in self-reliance and entrepreneurial culture of Israel. The programme also includes a visit to Masada and the Dead Sea and meetings with founders of local tech start-ups as well as a visit to the Technion campus before returning to Hong Kong on 12 January.
1. Mr Li Ka-shing, Chairman of the LKSF, and Mr Sagi Karni, Consul General of Israel in Hong Kong, show their support to the students and teachers of Techcracker Lab at the airport and take photos with the delegates before their departure.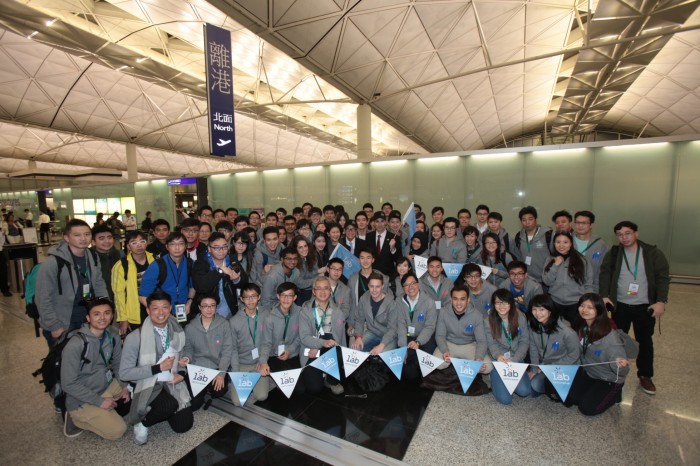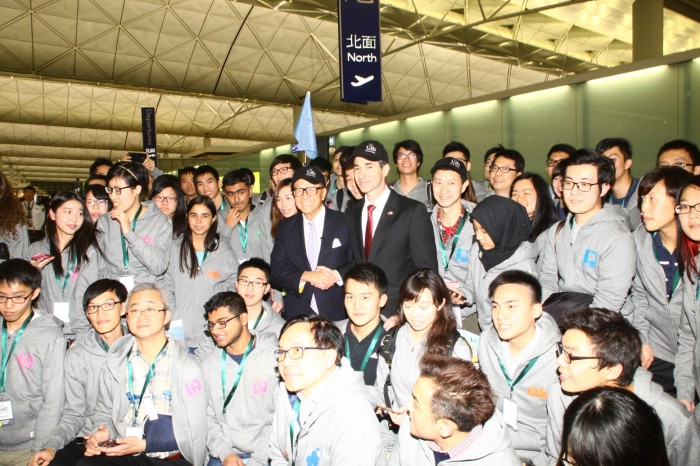 2. Mr Li encourages the students to explore the innovative culture of Israel, and hope they could benefit from the tour.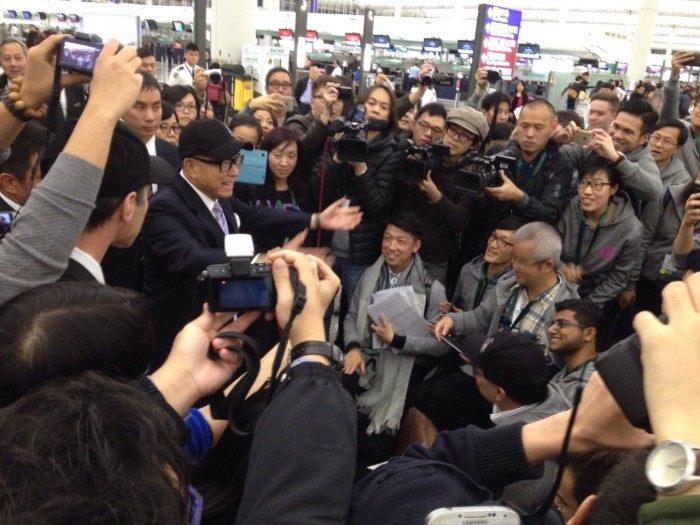 About the Li Ka Shing Foundation
Established in 1980 by Mr Li Ka-shing, the Li Ka Shing Foundation (LKSF) has three strategic focuses: nurture a new culture of giving; support education reform initiatives; and advance medical research and services. Mr Li considers the Foundation to be his "third son" and has pledged one-third of his assets to it. With initiatives spread over 19 countries and regions, LKSF supports projects that promote social progress through expanding access to quality education and medical services and research, encouraging cultural diversity and community involvement. Since its inception, LKSF has granted over HK$15 billion, approximately 90% of which benefit projects in the Greater China region. For more information, please visit: http://www.lksf.org.
For more updates on Techcracker Lab, please visit:
For media enquiries, please contact:
Li Ka Shing Foundation
Jeremy Lau
Tel: (852) 2128 1207
Fax: (852) 2128 1766