(Hong Kong, 10 November 2014) In this data-driven, talent-centric economy, innovation is critical to sustainable development and progress. The Li Ka Shing Foundation is proud to announce a collaboration with the Technion- Israel Institute of Technology to
launch Techcracker Lab.
About Techcracker Lab
From January 8 to 13, 2015, the Foundation will sponsor a group of near 100 university and high-school students and members of the press to visit Israel – the "Start-up Nation". The programme is designed for interaction with students and faculties of Technion, and with entrepreneurs, leaders and influencers of the local start-up community. The Foundation is very pleased that Techcracker Lab is supported by the Consulate General of Israel Hong Kong, the University of Hong Kong (HKU), the Chinese University of Hong Kong (CUHK), the Hong Kong Polytechnic University (HK PolyU), the Hong Kong University of Science and Technology (HKUST), and the Hong Kong New Generation Cultural Association. In addition to learning about conceptualising, funding and development of a start-up, they will also tour some historical sites in Israel.
About Technion-Israel Institute of Technology
Founded in 1912, Technion is Israel's oldest university and has earned a global reputation in cutting-edge research, innovation and entrepreneurship. Three Technion scientists have won Nobel Prizes in the past decade, and Technion researchers have made countless contributions to science, technology and medicine, including nanotechnology, stem cells, water management, sustainable energy, biotechnology, and aerospace etc.
About Technion Guangdong
Institute of Technology (TGIT) The partnership with Technion began in September of 2013 when the Li Ka Shing Foundation announced a grant of US$130 million to establish the Technion Guangdong Institute of Technology (TGIT). The joint venture with Technion will bridge Israeli technology into China and promote joint research and innovation in areas and courses such as civil and environmental engineering and computer sciences.
"Complacency is a very costly attitude," Mr Li said, "because no matter how good it is – no one can afford the status quo. As the famous British science fiction writer Sir Arthur Charles Clarke once said, 'The only way of discovering the limits of the possible is to venture a little way past them, into the impossible.' Just like this Impossible Cheeseburger, technology can now turn plant-based burger into the real deal with heme protein. This is truly incredible!"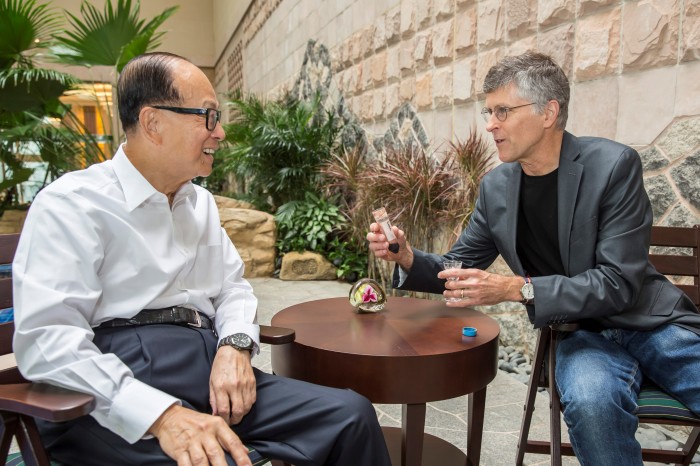 Impossible CEO and Founder Patrick Brown shows Mr Li Ka-shing the secret to his Impossible Cheeseburger – heme protein.

"This is incredible!"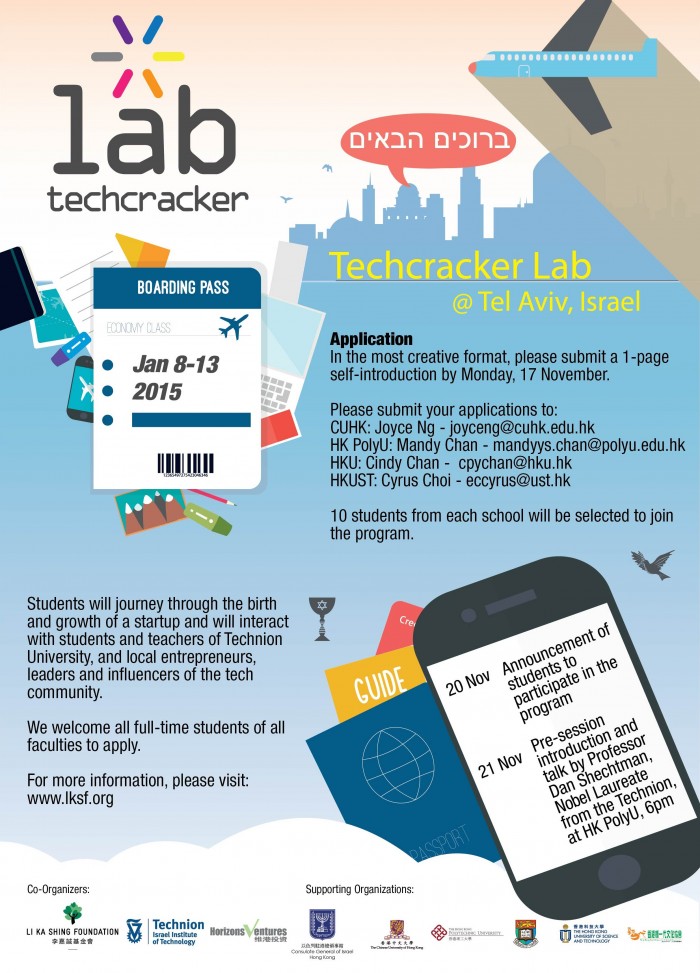 About the Li Ka Shing Foundation
Established in 1980 by Mr Li Ka-shing, the Li Ka Shing Foundation (LKSF) has three strategic focuses: nurture a new culture of giving; support education reform initiatives; and advance medical research and services. Mr Li considers the Foundation to be his "third son" and has pledged one-third of his assets to it. With initiatives spread over 19 countries and regions, LKSF supports projects that promote social progress through expanding access to quality education and medical services and research, encouraging cultural diversity and community involvement. Since its inception, LKSF has granted over HK$15 billion, approximately 90% of which benefit projects in the Greater China region. For more information, please visit: http://www.lksf.org.